Using our original ultra thick galvanization technology
we are able to produce high dimension steal.
SAKURATECH aims at contributing to every application and industrial society as a pioneer of ultra thick galvanization technology, and continues to supply to all job sites, and fields from civil engineering to everyday items through the development, manufacture and sale of wire products. We will lead the future of galvanized iron and steel wire through the trust and achievements that we establish continuously as a high valued planning and development company.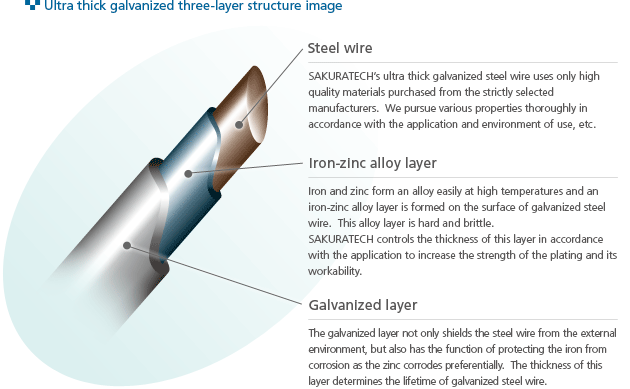 Durable years according to environment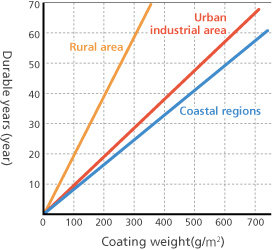 Thicker zinc coating provides a longer durable years while the exact durable years depends on the environment. The thin plated wires are generally available with the coating thickness in the order of (4 to 7 microns). Because the galvanized coating is more than 400g/㎡(60 micron) or more than 10 times the commercially available products in case of SAKURATECH's ultra thick galvanized steel wire, the number of durable years is greatly increased.